How to improve language skills with these awesome tips. This is one of the old posts that I published before I lose the content. And today I would like to talk about it again. Something important and we need in our lives. But how can you achieve these skills?
I'm going to share my experience and what I know about how to develop language skills. Maybe some language skills examples as well.
I would like to talk more about each one. This way, you will be able to understand more about it. And also answer some questions regarding learning and improving language skills.
Because I like to share as much as possible about what I write. It makes me feel like I'm doing a better job than just sharing whatever and giving you guys tips. These will help you get the language skills you need.
How to improve language skills with these awesome tips
So, learning and improving new languages is something common and a lot of people want to do that. Especially when traveling or having a lot of friends who don't speak your language.
Table of Contents
You will need to learn their language to talk to them. But if you think it's impossible, well, that's not true. It will be easy to improve your language skills.
There are some things that you would need to do which can help you. And that's what I will be talking about in this post. Some of the awesome ways and tips that can allow you to improve your language skills are. Which is easy, but it has something as well.
It might be easy to do, but you will need to take time and a lot of effort. My partner improved her English by just talking with me and she had a few weeks of courses from a school in the past. I will mention the way how my partner did that.
However, some languages would need more than just talking and I added more things to help with that.
Some important skills to focus on:
Speaking skills using other languages
Ensure you improve your writing in other languages
Putting together a conversation using targeted language
The pronunciation of words
Variety of vocabulary
You can follow How to improve language skills with these awesome tips in any language you want. But it's not everything you need. Because you might need more things depending on how difficult it is.
And other things that will require you to improve that language. One thing you will need is to stay determined to improve your language, no matter what. Always aim to get the language skills you need.
1. Have a conversation with people using the targeted language fluently
The first and most common one is having a conversation with other people using the targeted language. They must be talking the language fluently because they can help you talk. And correct you when there is a mistake with your speaking.
It's one of the best ways that helped me to improve my Spanish. It might be difficult for you with some languages, but no problem with trying.
You don't need to speak fluently, but try it as practice. Whatever you learned, you can practice with others. It will help you improve and maybe learn new words. That's a good way to improve language skills and talk using the targeted language.
There is no limit to this and you can speak to as many people as you want. And no level because it's all about practicing. Other people, I'm sure they will understand.
So, make sure they know a little of your language for communication haha. You need some sort of way to talk with each other first. Then, you can let them know that you would like to practice.
It should be fun and not a task that you have to do. Because you will be forced to use tools to talk with them. Although it can help you to improve the language.
That won't let you do it more and more. You will feel heavy and then stop doing it.
2. Use a notebook to write words and sentences and translated
Next, on the list with How to improve language skills with these awesome tips. You will need to have a notebook with you. Write the words and new sentences.
This is one of my favorite ways because it helps me to keep track of what I learned. And also, help me to learn not just for one day or two days but all the time. Because I get to refer to it every time until I get it forever.
Sometimes you will learn new things and you won't remember them until you keep practicing them more and more. So, this can be the best way to help with that. It will help to develop new language skills.
That's why it's important to have a notebook and write sentences and words translated into the targeted word.
Good use of the notebook:
Write more vocabulary to use it
Note some tips that help you improve your writing
Common sentences to use when going out
Grammar lessons and tips to help you
You don't have to write with your hands. Although it can be even better to improve writing. But you have the options to write them using your laptop or phone.
Whatever way suits you the best. Make sure that it's written somewhere where you have access. Sometimes you prefer to use a laptop or phone instead of handwriting, which is ok.
Also, write notes about learning and improving your language skills. That will help you learn faster and more effectively.
Sometimes you will get some important things that you need to remember. So, writing them down can help with that. If you look around. You will see language skills examples and people using this.
3. Free online courses to help you learn about grammar
Another great way to help you is learning from free courses. Because there will be things that need to be explained. Such as grammar and important things about the targeted language. And you can do that by taking online free courses.
Make sure that it has good information that can help you otherwise, get paid courses you know for sure will help.
There will be a lot of things to learn about the language. And free online courses can be a good source for that. You don't have to pay money, but you will have to put a lot of effort into it. I would say it's much better than wasting money on something you could do for free.
It's a great way How to improve language skills with these awesome tips.
Ways you can find free courses can be online or through a friend. If you have someone who knows about free course. They can help you to get it.
And a lot of online places to find free courses in the language. It might not be easy for your language, but don't give up. Depending on the language, you might take longer to find the course.
Make sure to write notes and things that you learn from free courses. Everything would help in the future. So, don't skip details and important information.
You don't need to keep returning to the course to get the information over and over. Because sometimes it will be difficult or get busy with other things that don't let you get back.
4. Set challenges with friends to improve each other's language skills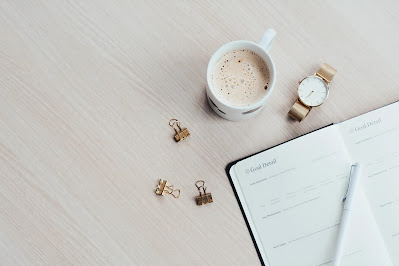 Well, sometimes it's not about things to do but to make the journey fun. Since it will take time for you to master the language. Therefore, make sure that there are things to make it interesting. Such as setting challenges with your friends and yourself as well.
It's a great way how to improve language skills with these awesome tips.
Having goals will help you a lot to make it interesting. And you need to work on achieving and not just setting them up. Also, have a limit to achieve them at that time. Which can help you make it faster than you think it would need.
This is what I love about and what I'm doing with my partner. So, it helps me to improve my language skills. It helps us to make things fun and makes us want to focus more on them.
You can do this with one or more of your friends. As long as they talk natively in the targeted language. Maybe two of you want to learn the same language. That could even be more interesting and you both can do it and achieve goals together.
This would depend on the language because sometimes it would be difficult to find friends with the same language you want. But you can make friends on social media and I'm sure they would be willing to help you.
So, don't give up if you don't have someone who lives near you. You will find language skills examples to prove this is a good way to learn. Good way How to improve language skills with these awesome tips.
5. Practice words and sentences in your daily life
One of the best things that I find helps me a lot. When I want to improve any language. I always love to use it in my daily life. Whether going shopping or doing anything. Maybe going out with friends and talking with them. This doesn't have to be interacting with others.
Because they won't understand the language you are trying to learn.
It can be only for you and with only yourself. Unless you have other friends who want to learn that language.
This is a great way to practice which can help to master the language. Not only to improve language skills but also to know how to talk fluently. It can improve your accent using that language. The more you use it, the better you get.
If you stay consistent with doing this, it won't be long until you can talk the targeted language with no problem. Which is one of the important things to keep doing every day no matter what.
You don't have to go out because you can do it at home too. There are a lot of objects and things to use to practice.
Such as verbs to use inside and things in different places. For example, items in the kitchen. And many other places. Sometimes you can go around the house and learn about items in the garden as well. Or you can learn 

positive words that start with S

 or other initial letters to improve your mood. 

Sometimes you can do and speed up the process of learning new language. Its all about the use of the language that can help to improve and master it.
Conclusion of How to improve language skills with these awesome tips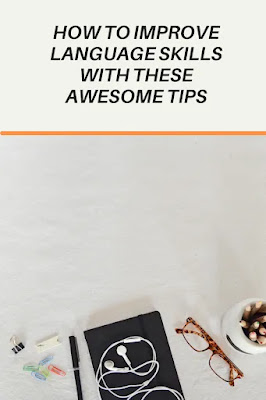 Thank you so much for reading until this point. Sharing some of the tips that can help you to improve your language skills. These are what I like to do that help me to improve my language skills. It works with so many languages.
Sometimes you need to attend school if it's so difficult to do on your own. Don't forget to share this with other people if you find them helpful.
What do you think of these tips? What do you do other than these things that can help you? It could help others who read the comments. I'm sure there are more things depending on each person and the language.
Don't forget to subscribe to my email list. You will receive new awesome posts like this on time. Also, follow me on social media. Find me on Twitter and Pinterest. Where I share new updates with you guys and new blog posts. Have a good day!