Hello everyone and welcome to a new blog post for this week. Today I want to share something interesting with you. It would be Your guide to a better future. And you may ask what would be better. Well, this guide will be general including some great tips and information to help you with anything you want.
Although each one would have a different start. But if you know the key points and start. It would make it easier for you to achieve. Therefore, we need to know these if we want to achieve a better future. And I will try to mention as much as possible that can help you. I'm going to put all my experience and knowledge in this post. Because this is something that means a lot to me. The reason why will be mentioned in this post as well.
Your guide to a better future and an amazing life
Table of Contents
Something you should know is that there is always a better level. Even if you have a good future ahead, maybe you are currently at a good level in your life. There is no wrong with thriving and aiming for a better life and future. This is for people who think they reached the limit of their life. So, I highly recommend that you work your way higher even if you are at the top. I think some people might be familiar with this mindset.
Another thing, before this diving into this guide for a better future. You need to know that there many things in life that we can get better. Many aspects of life can be improved. And those things that we go through which we can improve. It can be better in finance, better in lifestyle in general. Maybe work or even socialize with others. I'm going to start this guide with this point because it's very important.
Q: Why do you need this better future guide?
Improve your life for the better
Achieve goals that you are working on in your life
Step by step on how to work on improving something in your life
Live the best life you ever dreamt of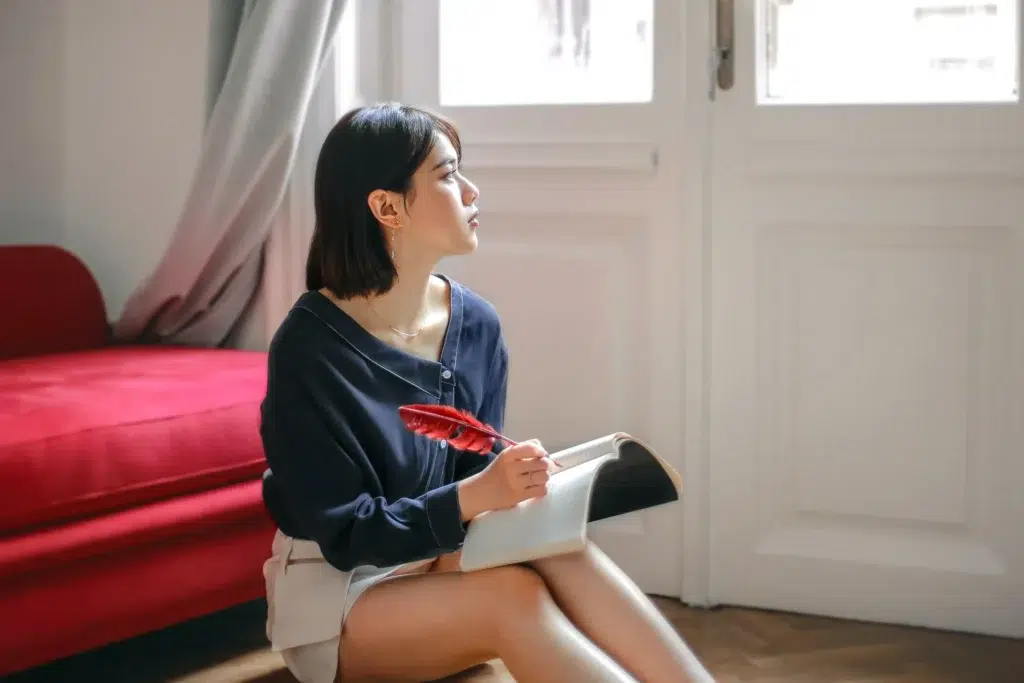 Well, these are just some of the things that you can get from this guide. And reasons you would use it for. I strongly believe in the "Why" first before anything. Maybe I didn't mention the why on the list above. However, I'm sure you will get some out of this because I'm going to mention more important things.
The second part of this post is about having an amazing life. Although both are positive, a better future doesn't mean having an amazing life. So, we will learn how we can achieve that. It has a different process just like having a good life. And if you want boring life can also have another process.
Important point
It's something anyone needs to know. Sometimes may seem difficult to have a better future. Whether it's a better future with your partner or a future with yourself. Maybe better at something in the future. It is easy and you can do it. However, don't expect to achieve in a short time. When you plan it, make sure to plan for the long term. Could that be weeks, months, or even years?
You would make it much easier if you do it step by step. And I want to mention that to you. This way, you know how to start and what to do. As long as you are going forward even if it's a small step, that would help in the overall outcome. Also, it's good if you do additional things that can help in the process.
Q: What is one of the things that can help me to start working for a better future?
A: Do you have this long question in your mind? Well, rest easy because I've got an answer for you. For any improvement in your life, a determination is a must. If you don't have that, it won't be so easy for you to start. Maybe will take a while for you to start fighting it. This can be good even for a better retirement future.
Ways to help you develop the determination to aim for a better future:
1- Reminding yourself of the positive outcome if you focus on it and improve it
2- Avoid ignoring it and focus on fixing it and improving it
3- Being surrounded by many successful people who have the mindset 4
4- Make it your goal and start working on it slowly
Depending on the situation. And how determined you are, it would be easy to develop it. Also, it might take time to develop the determination. However, you can work on it until there is a strong determination to aim for a better future. Then, you can focus on the step-by-step to achieve that future.
Find more content on the blog:
How to improve leadership skills with these tips
When you feel uncomfortable and have the urge to work on that future. That means you have the determination and you just need to guide yourself in the right way. Doing what's going to lead you to whatever future you are aiming for. This is how to know if you have a determination.
Types of better future
Better retirement future: Your goal is to have a better future when you retire from working and focus on your life.
Better future with your partner: Aiming to improve living and being together with your partner. Whether being couples or just in a relationship as girlfriend and boyfriend.
Have a better future financially: Wanting to have a better future with earning money and savings.
Living a better life in the future: You want to have a better life in the future and improve it. When you don't like the current life you are living.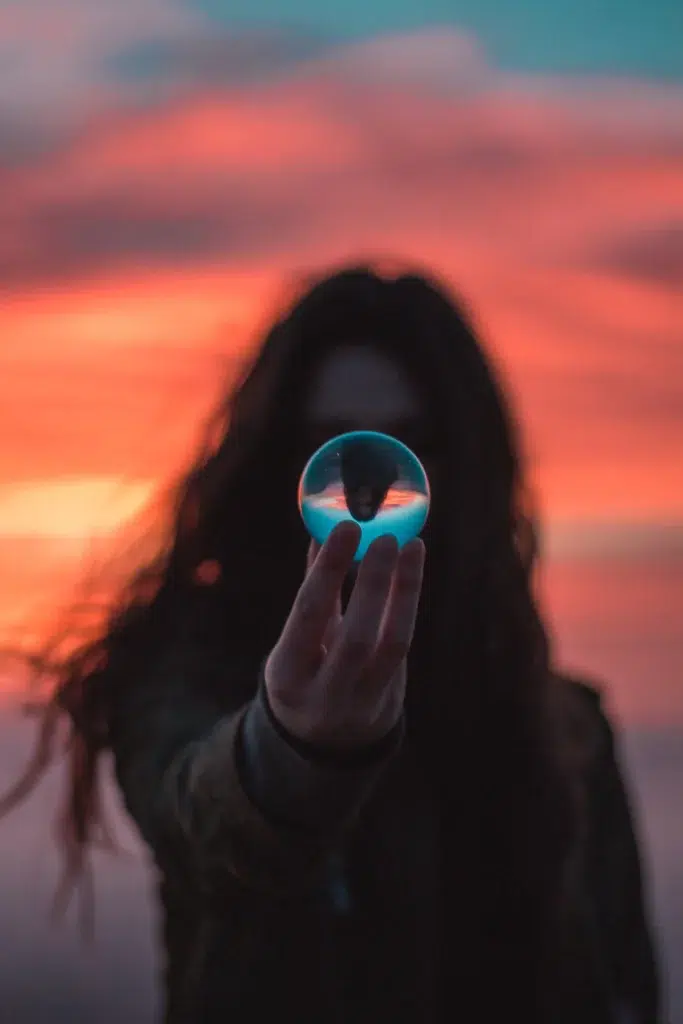 Well, these are some of the types of a future. But there are many others depending on what you want. It would be the first one to do in the process and I will talk about it more in your guide to a better future. Keep reading to know more about it and how to start working on it.
Here are a couple of awesome quotes about a better future:
A good education is a foundation for a better future. -By Elizabeth Warren

It is important that we work toward a better future. You can make a difference. Don't listen to people who say you are unqualified, you can start a change and see it through. – By Liz Parrish

There are some practices that you need to work on. Make sure that you have them. Because it will help you a lot in the process. No matter what future and in what. It will be helpful to have these practices as habits. Which means that it's easy for you to do them without any struggle.
Practices needed for a better future
Reflecting on oneself
Self-reflection is a must in this process. And if you don't know what it means. Well, it's a way of understanding yourself better. Your values and almost everything about you. Make sure to look back on what you did, and the things that you are missing. This can help you to adjust to the future.
I wish I can mention more about this as it's very important. But if you don't anything about it. That is not very good and I highly recommend that you learn a lot about it. One of the most important things in your guide to a better future.
Patience and being careful
Something you should have and it is a practice. Because in the beginning, you might seek immediate results or fast. And that is not going to happen. You can look at the finished picture but keep your eyes and attention on the road. Also, being careful is very important. Avoid doing the wrong thing or doing something you would regret it. Such as deciding on something without proper knowledge. The steps toward your better future are important and make sure to choose wisely.
Learning and improving your knowledge
This is a practice because no one loves learning and improving knowledge. At least is not easy for some people. However, practice learning and improving your knowledge every day. Make it a habit to learn something every day about what you working on. For example, if you are working on a better future in your finance. Then, make sure to improve your knowledge around that or maybe more. This way, it would help as you keep going toward your future.
Awareness and tracking
Another important practice that we need to work on. Especially, for people who always rush into their life. And always feel like someone chasing them. It might not easy to achieve this practice it is a must and you should focus on it. Be aware of the progress, your life, things that happen, and everything. Also, make sure to track and lose it to know where are you with achieving that future.
I know for sure there are many other practices that are needed to achieve a better future. Depending on what your aim is in the future. Some people might find it difficult and it is not. But they don't have these practices which are some of the main practices anyone would need. I highly recommend you work on them to achieve them to make them much easier on you.
Steps needed to have a better future
This is the most important in this guide. And all of them are together which is something you need to remember. You need to do them one by one. Maybe there are more steps to do and you need to know them as well. Do whatever it takes to achieve that better future.
First step: Determine what is the future you want
I mentioned above a few of the types. And maybe you have another one that wasn't on the list. Well, first of all, you need to make sure to know what is that you want in the future. It can be more than one thing and you need to list it out.
Second step: List out all the things you have to do and acquire
After you know what you need to work on. Don't feel lost by just working randomly. Take your time to list all the important things that are required. Such as practices and things needed to achieve that better future. This will be based on your future and what you want to focus on.
Some of the things that may be required:
1- Practices that I mentioned earlier
2- Skills that can help to do things easily
3- Routines to maintain consistency
4- Methods for doing a specific thing needed
Third step: Put together a plan and starting point and date
Next, take the time to put together the plan step by step on what you need to do. If you know what you have to do and the things needed to achieve that good future. It is easier for you to put together a good plan. Also, you will need to set a starting point for how to start the process.
Fourth step: Start working and track progress
Since you have everything ready. Just take the first step and keep going but also track the progress. There will be things that may ruin the progress. However, you will need to remain focused on your goal of achieving that better future. Maintain that throughout the process until you get it.
Read more on the blog:
Save money live better with these awesome tips
Hopefully, this makes it easy for you to start working on your future. And if you have any questions about this. I would be happy to answer and share more about this.
Having an amazing life
The second part of this post is to have an amazing life. And this might be impossible for some people but it is not. People can have a good life. Following are some steps that can help while working to achieve a better future. You can still achieve amazing life while working for your future.
Being positive
First of all, you need to practice being positive. See the good in the small steps and have a good time with what you have. Avoid complaining because that would make only worse.
Do something you love, do something new
Another thing that can help you to get an amazing life is doing something you like. And sometimes try new things in your life. It would make it fun to go through new experiences and develop your knowledge.
Develop creativity
Try to develop creativity in your life no matter what. This will make your life much better by being creative and doing fun things as you keep working on achieving a better future. You need to be careful and aware of things.
Set short goals and work on them
Well, nothing better than the feeling of achieving goals. Therefore, it's good to have short goals and achieve them. You will reach an amazing life slowly but surely.
There is more to this but these are some of the things that can help you to have an amazing life. And depending on what you want and what is your goal in life. I highly recommend that you figure it out first before you do anything. This way, you aim for an amazing life.
Conclusion of Your guide to a better future and an amazing life
Thank you so much for reading until this point. Sharing with you, the guide for a better future. This is your guide to a better future that can help you achieve whatever you want in the future. Mentioning important tips that can help you and the step-by-step on how to work on it.
Read more content on the blog before you go:
Note to self meaning and how it can improve your life
What do you guys think about this guide? What one thing you would add not mentioned that can help? Let us know in the comment below.
Please consider subscribing to my email list to receive awesome posts like this. Also, follow me on social media. Find me on Twitter, Instagram, and Pinterest. Have a lovely day!